In some cases you may have come across a scenario whereby you wish you could edit or make changes to a field within your placement or package but unfortunately those fields are locked down for editing (this happens mostly for the publisher, site, location and format fields).
With the replace feature, you can now make those changes needed. What this feature essentially allows you to do is:
Replace a single placement
Replace a sponsorship package
Replace a placement within a sponsorship package
Replace a performance package
Replace a placement within a performance package
However there are some limitations when using this feature and these are:
Cannot use the replace button when the media schedule is locked
Cannot use the replace button when the campaign locked billing allocations
Cannot use the replace button if the placement or package start date is in the past
Another thing to be mindful of when using the replace feature is that once the item has been finalised and saved, the original item (the one you are replacing) will be cancelled (potentially impacting downstream components such as trafficking, billing and insertion order).
The first step in locating the feature is to click on the 'duplicate' button and a menu option will appear. Click on the replace option.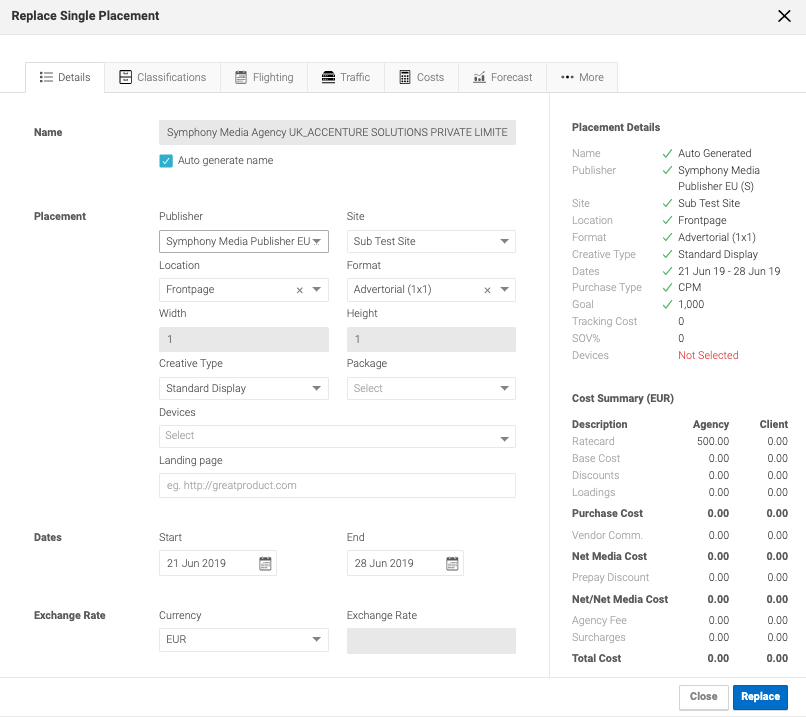 Once you have made all your necessary changes simply click on the 'replace' button.
If the item you are replacing already exists as part of an insertion order you will need to include that change by going to that publisher and editing the insertion order and clicking on the 'include' button to save the changes.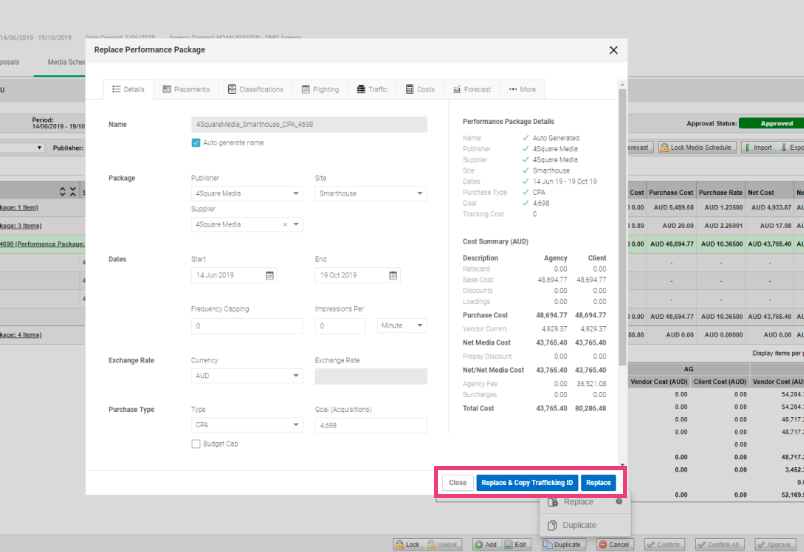 If in the case the original item was already trafficked you will see an option appear before replacing it saying 'Replace and Copy Trafficking ID' - we highly suggest you click that button.