Trafficking using the trafficking module is straightforward. Simply follow the below steps in order to traffic your campaigns successfully.
Click on the Trafficking Tab (this tab is located between the billing and delivery tabs)
Select the item(s) that you would like to traffic
This will illuminate the Traffic Button on the top right hand corner (this button will also indicate the number of cost items that you intend to traffic)

Once you click on the 'Traffic' button a pop up window.

From here, select an Agency Contact (in many cases the Agency Contact will will be yourself)

Once you have selected an Agency Contact click Traffic

This will traffic the item(s) to your adserver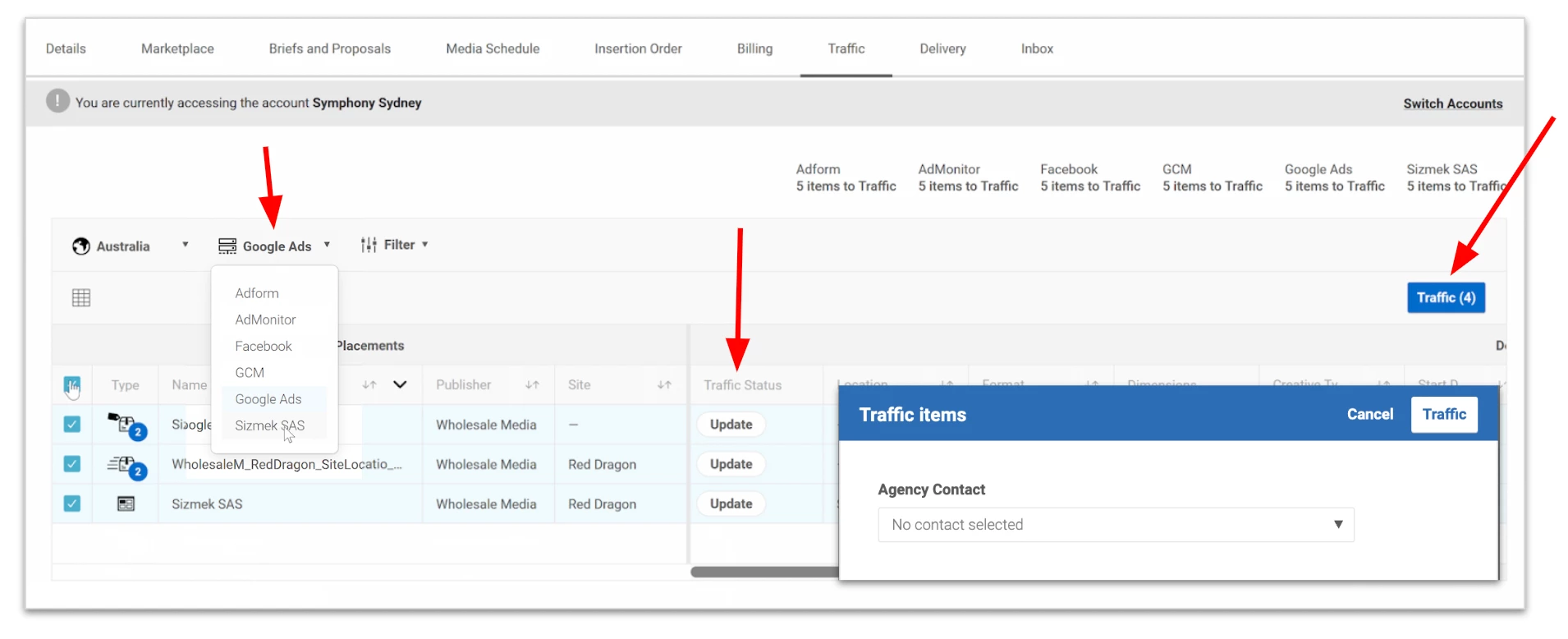 How to Change Adservers
The Trafficking page also allows you to change adservers.
Simply click on the Ad server drop-down (pictured above) to select a different adserver.
The Traffic Status Column
This column is used to indicate whether you are trafficking new items or making updates to existing items.
The Traffic Status column will also show if there is a trafficking error detected as well as highlight any mapping issues.